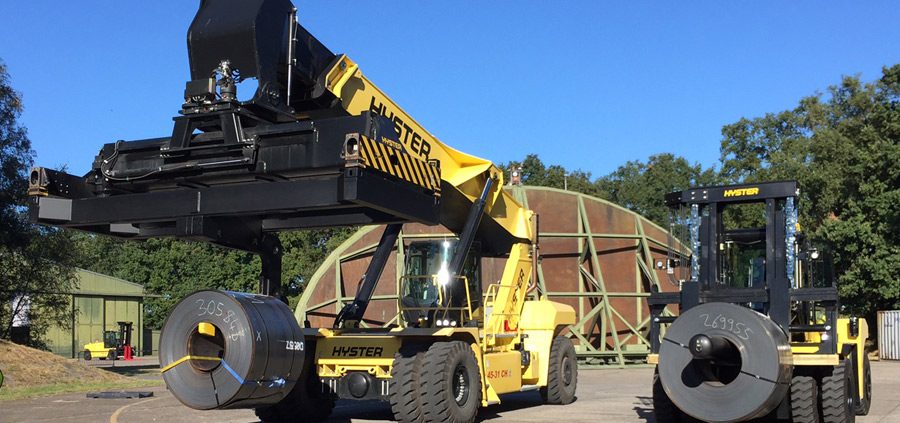 We were invited to visit the Hyster HUB event in Weeze on October 5th 2016. The HUB event is organized every few years by Hyster Europe. Different heavy forklifts, container handlers and reach stackers are showcased and  different applications are demonstrated. For example empty container handling, laden container handling, 90 ?  lift on the reach stacker and steel coil handling with a forklift and coil boom spreader attachment for the reach stacker. Below some highlights of the event:
-Steel coil handling with a 25 ton forklift (H25XM-12) and a reach stacker (RS45-31CH) with coil boom spreader attachment. (tool changer / multi-tool attachment)
-Rotating seat on the Hyster H25XM-12 with coil ram. (better view and easier maneuvering when driving backwards)
-Two weighing systems – Static and Static PLUS – that can be fitted to the Hyster reach stackers to obtain a Verified Gross Mass (VGM), as required by the recently introduced SOLAS Legislation.
-90 ?  Lift on the Hyster reach stacker to lift a container from the 2nd row.
-The brand new Hyster J8.0XN, a Lithium Ion battery powered 8 ton electric forklift. Battery charging to 100% in only two hours!  Zero emissions and quiet operations.
-The 'Cool Truck' which helps prevent truck engines from overheating due to dust, dirt and debris in the paper and recycling industry.
-The Hyster Tracker™ fleet management system.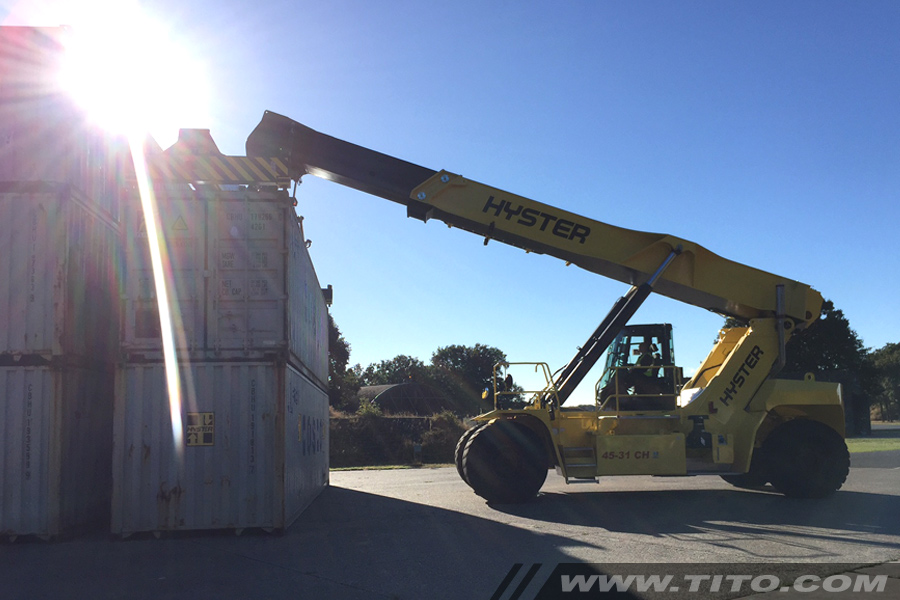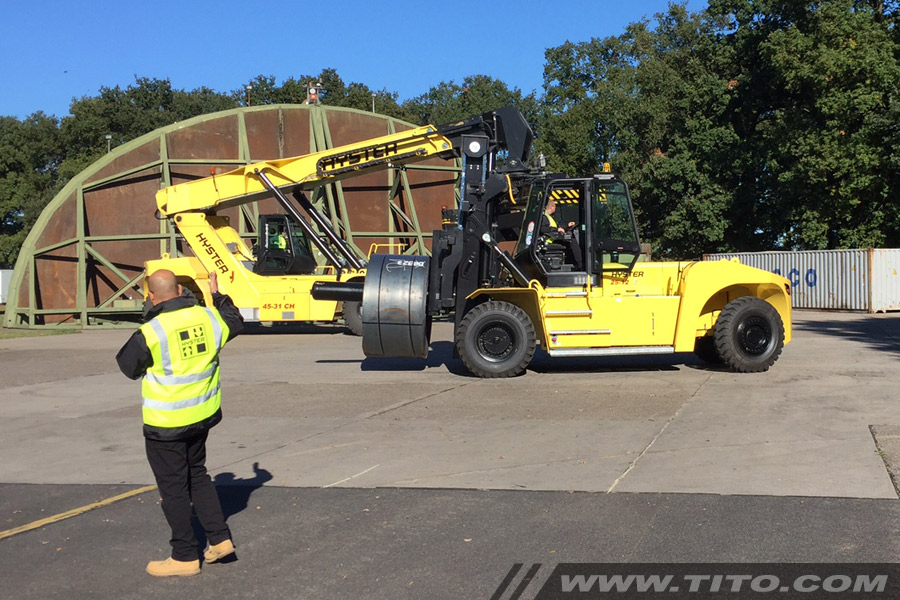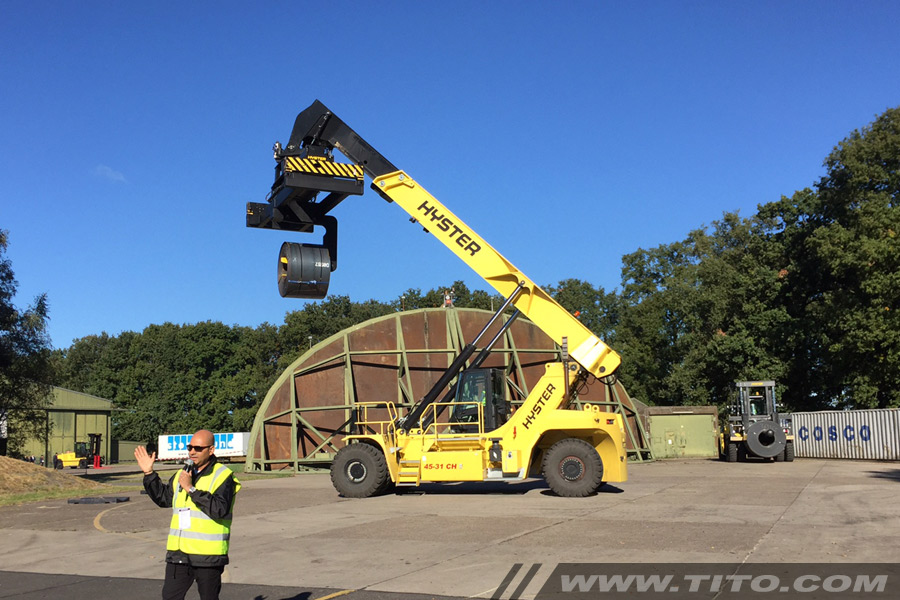 https://www.tito.com/wp-content/uploads/2016/11/Steel-coil-handling-attachment-spreader-Hyster-reach-stacker-blog112016.jpg
600
900
Tito Lifttrucks BV
https://www.tito.com/wp-content/uploads/2016/04/logo.png
Tito Lifttrucks BV
2016-11-09 14:58:10
2017-10-03 10:02:16
Steel coil handling with Hyster reach stacker